Tuesday, 31 October 2017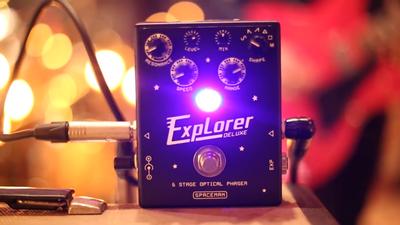 Elevation Boutiques had the privilege of teaming up with Nashville based song writer, producer and engineer Paul Moak at his studio, The Smoakstack to demo the new Explorer Deluxe 6 Stage Optical Phaser by Spaceman Effects! The Explorer Deluxe Phaser is an amazing and versatile pedal! Listen as we go
...Read More...

Posted on 10/31/2017 1:42 PM by Elevation Boutiques

Wednesday, 26 July 2017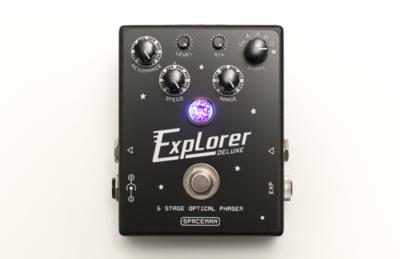 Every release from Spaceman Effects is highly anticipated. I am often approached by delaers and Spaceman fans asking if I know what the next release will be. Even when I tell them that I find out when they find out they like to put their guesses in anyway. Delay? Mercury III version 2? Re-release of
...Read More...

Posted on 07/26/2017 10:10 AM by Elevation Boutiques

Friday, 9 September 2016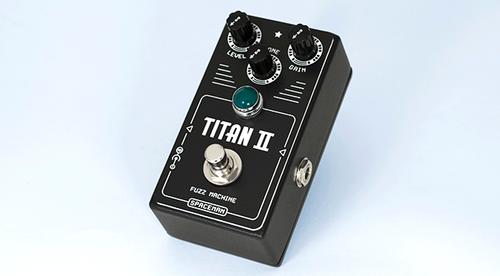 We have the pleasure of giving you the first listen of the Spaceman's Titan II Fuzz Machine! The Titan II Fuzz Machine is a unique discrete circuit using silicon transistors.  Despite only having three control parameters, the Titan II packs a wide array of distinct tones within its cast aluminum
...Read More...

Posted on 09/09/2016 2:47 PM by Elevation Boutiques

Wednesday, 30 March 2016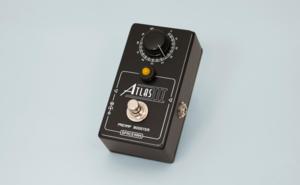 We are happy to announce the Atlas lll Pre Amp Booster from Spaceman Effects ready for all Spaceman dealers!  The Atlas III is a medium-gain preamp booster.  While staying relatively clean and transparent, the Atlas III adds subtle color and harmonic overtones, which become more apparent as
...Read More...

Posted on 03/30/2016 4:55 PM by Elevation Boutiques

Tuesday, 24 March 2015


The Spacerocket was the second pedal that Spaceman Released over 5 years ago. There were very few videos of The Spacerocket ever made so we feel honored to have made a demo of this now re-issued fuzz machine.  We filmed and recorded this demo video at Center Street Studio in Nashville, TN with our
...Read More...

Posted on 03/24/2015 2:25 PM by Elevaiton Boutiques