Wednesday, 26 July 2017
Spaceman Effects Explorer Deluxe Phaser

Every release from Spaceman Effects is highly anticipated. I am often approached by delaers and Spaceman fans asking if I know what the next release will be. Even when I tell them that I find out when they find out they like to put their guesses in anyway. Delay? Mercury III version 2? Re-release of the Sputnik Fuzz? I can honestly say no one has ever guessed Spaceman would do a phaser but they have now! And it is amazing!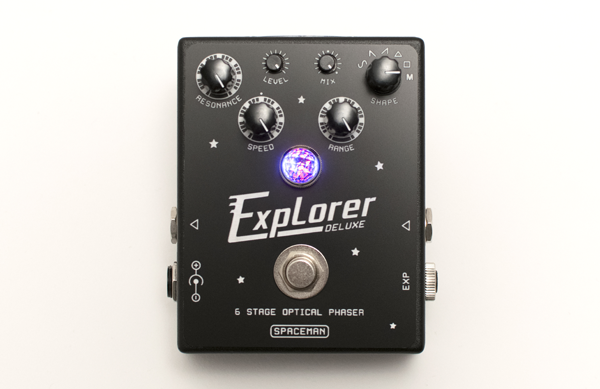 Named after the first satellite put into orbit by the United States in 1958, the Explorer Deluxe is the first phaser put into orbit by Spaceman.  Just like its satellite namesake, this phaser also features an onboard cosmic ray detector.
      The Explorer Deluxe is an optical, photocell-based phaser design, featuring six sweeping stages.  From your favorite vintage tones, to strange experimental sounds; the unique control set provides an incredible range of phase tones, with an easy-to-use layout.  The Explorer Deluxe is our most feature-packed pedal ever, and is truly a deluxe phaser.
      We start with a Level control, so you can always dial in the perfect volume for your phase tone.  The Mix control is one our favorites, as it gives you the ability to blend-in additional dry signal for a pleasant, subtle phasing effect.  This control also has a secondary function: pitch modulation when set to 100% wet.
      The Speed control is a wide-range control, which allows for both extremely slow, and extremely fast modulation.  Resonance dials-in resonant feedback, which allows for those over-the-top phase tones we all know and love.  Range offers unique control over the low-frequency extension of the phasing.  At its lower settings, only the higher frequencies are phased – useful for dialing in vibrato and rotary speaker tones.  Turning up the Range control stretches the phaser's reach into very low frequencies; which is especially great for slow, deep phasing.
      Five wave shapes are available via the Shape rotary switch.  Sine, Triangle, Square, Saw-Up and Saw-Down.  The sixth position on this control, the Manual setting, disconnects the LFO and freezes the phase sweep.  Using the Speed control, you can then control the position of the sweep manually, for unique tone-shaping possibilities.  Under the jewel lamp are two indicators: Red for LFO monitoring; and Blue to indicate that the pedal is engaged.  We've included an internal switch to turn off LFO monitoring if desired.
      Saving the best for last, the Explorer Deluxe is the first Spaceman pedal to include an Expression pedal input.  When using the five LFO wave shapes, the expression input controls the speed of the LFO.  In manual mode, the expression input controls the manual sweep of the phaser.  This allows for very cool "wah-pedal" style phase sweeping, especially when combined with the Resonance control.
      The Explorer Deluxe includes internal pre-gain adjustment for overly hot instruments, and can be run at up to 24v DC for even more clean headroom if desired (9v DC standard operation).  This pedal does not include battery hookup.
      The Explorer Deluxe is completely hand-soldered and handmade in Portland Oregon to the highest degree of quality possible.  These are truly artisan-crafted tone devices, sparing no detail within or without.  The Explorer Deluxe utilizes true-bypass switching via the heaviest duty mechanical footswitch available, while your tone is transferred via quality open-frame Switchcraft jacks.  Open one up and you'll see an unparalleled display of craftsmanship; with immaculate hand-soldered PCB's, and detailed military-spec wiring.  On top of its cast aluminum enclosure sits a durable, engraved vinyl faceplate and indicator jewel.  This pedal is truly built to last a lifetime.
For more info on the Exlporer Deluxe Click Here
      Demo Video - Coming Soon

Posted on 07/26/2017 10:10 AM by Elevation Boutiques

Monday, 10 July 2017
Dr. Z Amps | EMS

Almost exactly a year ago I had the privilege of visiting Dr. Z Amps at the shop in Maple Heights, Ohio. The goal was to learn as much as possible about the amps so I plugged in and played everything that was available to play. After a while Z pointed out an amp that had no branding or labeling and to be honest didn't look like much. It was the EMS prototype and it totally blew me away! Even the quality and attention to detail on the prototype was impressive. My ears were ringing and the riffs were shooting out of my fingers like lightning. The sounds and tones were inspiring to say the least....and this is how it goes with every Z amp I play. 
 There is so much to unpack with this amp let's get the info straight from Dr. Z. The info below is also found on www.drzamps.com and we encourage you to find this amp and try it out. It is so rock n roll it's out of control!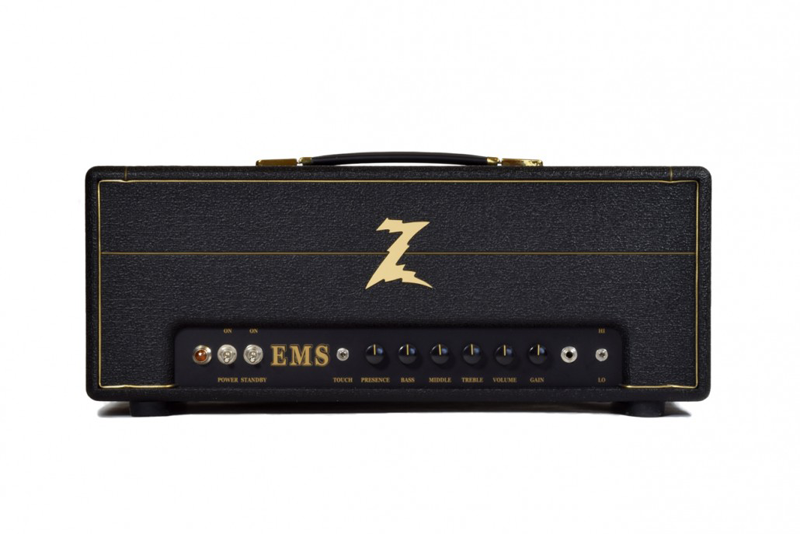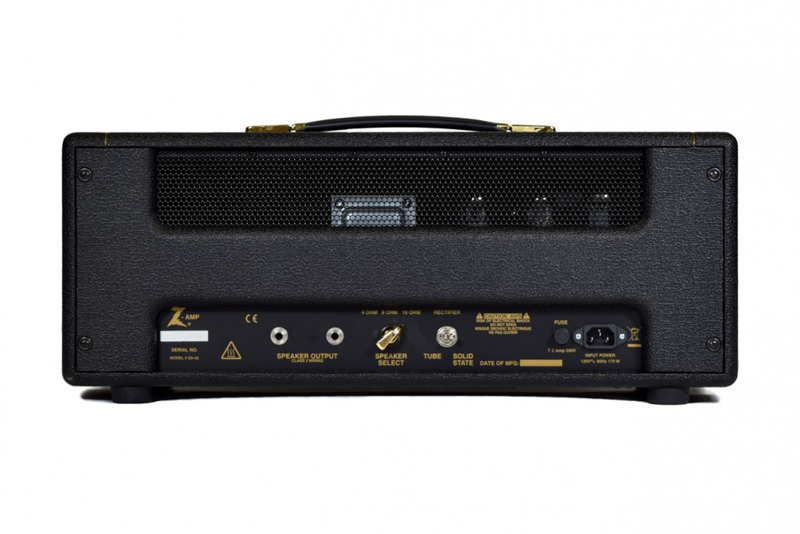 Our goal with the latest Dr. Z amp, the EMS, was to produce the essential sounds of 3 generations of classic British amplifiers. Starting with the mid-60s JTM 50 variant, we combine a dual EL-34 power section with a tube rectified power supply, available by selecting "tube" via the rectifier switch on the back panel. Along with the tube rectifier, setting the EMS' sensitivity switch to "low" and "Touch" response switch to the down position, this combination will produce the bloom and feel of the early American tweed amps but with the British charm of EL-34 output tubes.
Flashing forward to the 70s, the essence of the "small box" JMP amp is available in the EMS by selecting the "solid state" rectifier via the back panel, selecting "low" sensitivity, and using the "Touch" switch to match the amplifier with your choice of guitar. Using the same circuit topography of the JTM series, only with a more powerful solid state power supply, this sound is noted for its lightning quick response and cutting "kerrang" in the upper midrange.
Lastly, the EMS incorporates the cascaded gain stage design found in the 80s JCM series. By using the "high" sensitivity switch on the front panel, and selecting solid state rectification, hard rock and classic metal tones with tight bass response and singing gain will come screaming out of your guitar. We massaged the circuit to remove some of the annoying, persistent high-treble this era of amplifier has been maligned for and boosted the gain a bit further so that more "modern" drive tones are available higher on the gain knob.
 
Power Output  -  50 Watts
Output Tubes -   2 – EL34 (fixed bias)
Preamp Tubes -   3 – 12AX7
Rectifier  -  Switchable 5U4GB tube and solid state diodes
Controls  -  Gain, Volume, Treble, Middle, Bass, Presence
Other  -  4, 8, 16 Ohm impedance via rotary switch
Hi/Lo sensitivity switch
"Touch" sensitivity switch
Tube/Solid State rectifier switch

Dimensions & Weight  - Head*: 23 5/8″ W, 9 5/8″ H, 9 1/4″ D, 30 lbs. - matching 2×12 cabinet: 24" H, 24" W, 10" D, 53 lbs.
The EMS, like all Dr. Z amplifiers, is 100% hand-wired in Maple Heights, OH using select components throughout its stages and built on a custom rolled aluminum chassis. It has a precise copy of the Drake 784-139 50-watt output transformer for authentic British crunch. For a perfect match to the EMS small box head, we have our 2×12 cabinet loaded with a Celestion Creamback 65M speaker and a Celestion G12 H30 70th Anniversary speaker wired in series for 16 ohm. This cab is a great aesthetic match to the EMS head and is covered with black tolex, black grill cloth, and gold piping. If ordered as a set, the EMS and matching 2×12 will be offered at a special discounted price.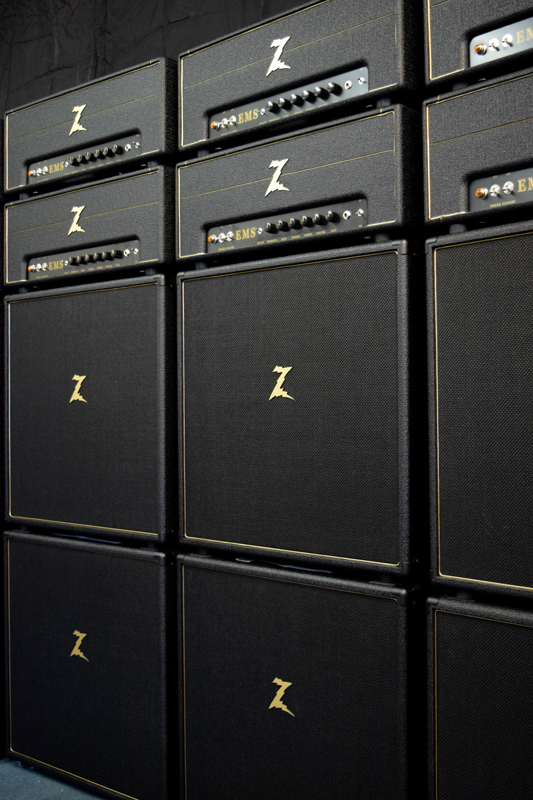 Posted on 07/10/2017 11:30 AM by Elevation Boutiques

Friday, 7 July 2017
New Cusack Music Tap-A-Delay Deluxe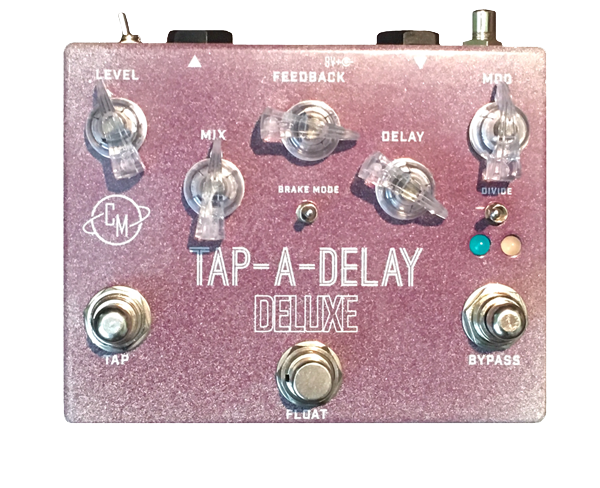 Cusack has expanded their popular Tap-A-Delay pedal adding a third footswitch named "float". The float switch interacts with the feedback knob. When the feedback is set low, it "floats" giving you a background ambience of slowly decaying feedback. When the feedback knob is set higher, it "ramps" the feedback, causing it to eventually go out of control. There is also a toggle on the side which allows the new notes you play after depressing the footswitch to either feed into the feedback or remain "dry" over the top of the loop created. This only happens if the footswitch is engaged.
The Tap-A-Deluxe reatils for $269 and comes in a special "grape frost" finish.
Come give it a try during Summer NAMM!
To order or become an official Cusack dealer Click Here 

Posted on 07/07/2017 12:00 PM by Elevation Boutiques

Thursday, 6 July 2017
New Pettyjohn Electronics | Crush Compressor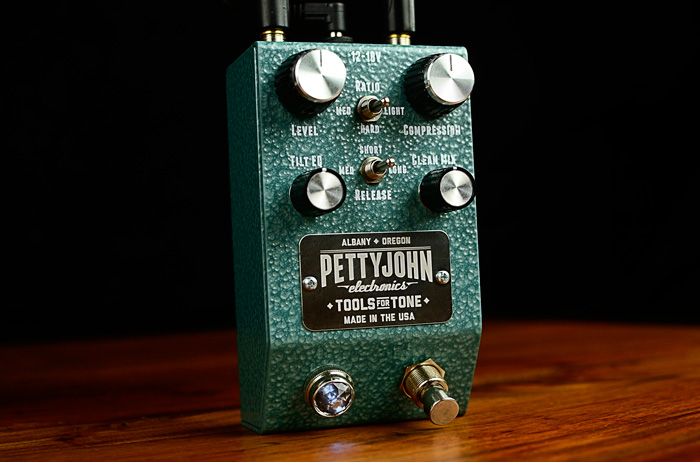 We are pumped about the newest pedal from Pettyjohn Electronics! The Crush is one of the best studio grade compressions I've heard. Pettyjohn is going to end up putting an entire studio on your live rig with their high end pedals. Each release from Pettyjohn is just an additional tone component that will set you so far apart live AND in the studio. 
The Pettyjohn CRUSH is a studio-grade compressor in our Foundry Series single pedal format that is powered by a unique Discrete Voltage Controlled Amplifier (VCA). After bringing the first Discrete Opamp based pedal to the market with the original PreDrive in 2014, we are please to bring the first Discrete VCA based guitar pedal to market! The CRUSH delivers highly musical compression in the spirit of beloved Discrete VCA compressors, such as those found in legendary British consoles, mastering buss compressors and vintage rack gear, but tailored specifically for use with any guitar or bass signals. Using a modern Discrete VCA in our design has its greatest advantage in that it is extremely transparent even at large gain reduction amounts. Compression can be a bit of a mysterious effect to dial in so we tried to make our controls easy to navigate while having enough depth to achieve several unique compression styles easily with one small box. Furthermore, the CRUSH has several useful tools for shaping your tone beyond traditional compression effects. These features include a highly versatile TILT EQ circuit, a CLEAN MIX knob that mixes in a sweet, clean pre-amped signal and generous helping of make up gain on tap that can handle most boosting duties. Once you find your sweet spot, it may become a pedal you cant live without!
With over a decade of dialing in studio compression on mixes and masters, Stephen Pettyjohn leaned heavily on his experience to voice the control settings of the CRUSH. At the core of the CRUSH controls are the two mini-toggles for RATIO and RELEASE. Each mini-toggle offers three settings for dialing in a vast array of different compression settings. The RATIO's settings are LIGHT, 2:1 ratio, MED with a 4:1 ratio and HEAVY for a 10:1 ratio. The RELEASE settings are FAST, MED and SLOW and they set how long the compressor takes to recover once the threshold has been passed. The compression threshold is set via the "COMPRESSION" knob. The amount of compression increases as you lower the threshold by turning the knob clockwise. Use the "LEVEL" control to make-up for gain lost by the compression effect.
The CRUSH offers two more controls for shaping the tone beyond normal compressors. The TILT EQ knob adds a lot of tone-shaping power with one simple knob and has been voiced specifically to compliment the CRUSH. It has a neutral tone setting at noon, while brightness increases as you turn it to the right and it darkens the tone as you turn it to the left. The "MIX" control allows the user to add in a bit of the clean, un-compressed signal by turning the knob clockwise. This affects the feel of the pedal by adding back in transients and natural pick attack that can be smoothed out at higher compression settings. We recommend using the MIX knob like an attack control, and recommend feeling your way through after other settings are dialed in.
Most importantly, the CRUSH has been engineered to deliver sound quality and performance that is in the same league with some of the most famous studio compressors of all time. The unique Discrete VCA we use offers extremely low distortion and low noise while with preserving superb sound quality. We describe it as being both transparent and musical. You will hear your guitar's natural tone come through clearly while it somehow imparts a bit of that elusive magic and life only available from high-end analog gear.
Due to the fact that our Discrete VCA is originally designed as a drop in replacement part for studio gear, it requires extra high voltage rails. The CRUSH has a special internal power section that creates a dual power rail structure that the VCA requires and thus it has special power requirements. The CRUSH needs 12V-18V of standard center tip negative power with at least 150mA to operate cleanly. The signal path uses only the highest quality parts from 1% metal film resistors, to WIMA coupling caps and top-shelf Burr Browns opamps in the analog signal path so that your tone stays naturally intact on its journey through the compressor's circuit.


Features:
Discrete Voltage Controlled Amplifier (VCA) based Compressor
    The CRUSH compression circuit is based on a high performance, high headroom Discrete VCA chip made especially for Pettyjohn Electronics.
    First pedal utilizing a Discrete VCA normally found in Top Studio compressors with optimize performance for Electric, Acoustic and Bass instruments
    Lower Distortion and low noise, along with highly transparent tone sets this chip apart from other VCA's on the market.
Classic Compression Controls
    RATIO: Three classic ratios, 2:1, 4:1 and 10:1, that cover a wide range of compression styles
    RELEASE: Three release settings, FAST, MEDIUM and SLOW
    COMPRESSION: Sets the compressor threshold level and thus increasing the amount of compression as you turn it clockwise. Wide range to accommodate high output guitars and basses without overloading or over compressing
    LEVEL: Sets gain of the VCA to make up for gain reduction that happens during heavy compression or function as a volume boost
High Performance Power:
    Dual-rail power section with 12V to 18V center tip negative operation range, providing 24V-36V of voltage swing for huge internal headroom while drawing around 150mA
TILT EQ Tone Shaping
    The TILT EQ simply offers a wide range of tonal control with a single knob, with a center frequency of 750 Hz.
CLEAN MIX Control
    Mix in a clean, un-compressed signal to restore lost transient information and feel. Especially useful when high levels of compression are dialed in
Audiophile, Studio-Grade Performance in a Pedal:
    Audiophile grade, through-hole 1% Metal Film resistors
    Top Shelf WIMA and Silver Mica caps used in tone sensitive operations
    Premium Burr Brown OPA opamps in signal path
    USA made PCB constructed with Audiophile Lead-free Silver Solder
    Extremely High Headroom and Low Noise
Box and Circuit Handmade in the beautiful Pacific Northwest, USA
To order or become an official dealer for Pettyjohn Electronics Email Us

Posted on 07/06/2017 3:00 PM by Elevation Boutiques

Wednesday, 5 July 2017
New Lida Machine by Yellowcake Pedals

We are thrilled to introduce you to the newest offering from Yellowcake Pedals, Lida Machine!
Lida Machine while mainly being CIA electronic mind control technology in the 1950's is now a sweet super safe effects pedal! This specific Lida Machine is a VCF or resonant filter with 2 independent LFO's (one that is switchable on/off).
It features a 'CV IN' jack for other synth modules for ultimate mind controlling...I mean musical freedom. It works really well with guitar, bass or synth or brains. The Lida Machine offers plenty of versatility with separate waveform switching for each LFO.

Retail - $239.99 US
The Lida Machine will being shipping July 24th! Be sure to get a first hand listen during the Summer NAMM show!
We will have a demo up soon. In the mean time CLICK HERE to order or become an official Yellowcake dealer.

Posted on 07/05/2017 4:57 PM by Elevation Boutiques