Thursday, 29 January 2015
Mojo Hand Fx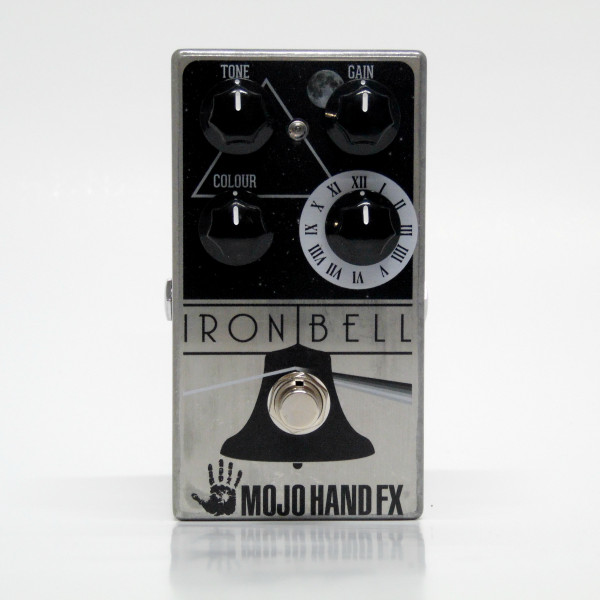 We are proud to announce that we have started working with Mojo Hand Fx!
Mojo Hand FX are handbuilt in the USA using nothing but the finest components available.
They're built to withstand life on the road and sound great every time you step on them.
All pedals feature true bypass switching, rugged die-cast enclosures, professional powder coat finishes,
Standard 9 volt center negative dc jacks, and a 3 year warranty.
If you are interested in becoming a dealer for Mojo Hand Fx let us know. 


Posted on 01/29/2015 2:16 PM by Elevation Boutiques

Wednesday, 14 January 2015
New 2015 EQD Releases!

NEW EQD Pedals for 2015! We are super excited about these and you should be too! 

| | |
| --- | --- |
| If you are heading to Winter NAMM stop by the EarthQuaker Booth and try out the new gear!  |   |

 

---

---




Sea Machine Mega Chorus


MAP: $195.00
Release Date: January 2015

Sea Machine Video Demo
 
The Sea Machine is a chorus pedal with ultimate control over parameters rarely seen in a chorus. A hybrid of digital and analog circuitry with a slightly extended delay time allows it to really stand out and shimmer. The heart of the Sea Machine is a short digital delay line, which features controls for Animation, Dimension and Depth. The Animation allows control over the delay time, Dimension adjusts the amount of spatial regeneration and the Depth adjust the mix of the modulated wet signal against the dry analog signal. The LFO section of the Sea Machine is comprised of Rate, Intensity and Shape. The Rate adjusts the speed of the oscillator, the Intensity adjusts how much the LFO modulates the delayed signal and the Shape transforms the wave from a soft triangle to a hard square wave. We also included a small LED, which shows the speed and shape of the LFO, even in bypass. With this mix of standard and unique controls, everything from subtle warble, classic Leslie, seasick pitch bends to strangled alien sounds, stunted arpeggiations and many more far out sounds are on tap. The Sea Machine also was designed to work well following fuzz, distortion or overdrive without getting muddy, reducing volume or breaking up. When engaged, the transparent buffer leaves the all-analog dry signal unaltered and crystal clear. The Sea Machine is true bypass and made by human hands with the highest quality parts in shimmering Akron, Ohio.

Fuzz Master General Octave Fuzz Blaster

MAP: $175.00
Release Date: February 2015
 
Fuzz Master General Video Demo
 
The Fuzz Master General is our take on the vintage Ace Tone Fuzz Master FM-2 Professional fuzz machine, an octave fuzz that was very similar to the wildly popular Super Fuzz. We have taken the basic circuit and re-imagineered it to be more useful for the modern player. The Fuzz Master General features a more accurate Fuzz control that delivers a much broader spectrum of dirt tones ranging from nearly clean through full buzz saw assault. We added a "Voice" toggle to further enhance your dirt desires and wrangle a more variable tone out of the classic circuit. This toggle selects between germanium, silicon and no diode clipping. This has a huge impact on the characteristics of fuzz tone, upper octave clarity and output level. Germanium diodes offer more output and an open, looser fuzz tone while the silicon diodes compress the signal and yield a tighter fuzz tone. When the voice is set to no diode clipping (center position) you can attain a nearly clean upper octave that boarders on ring modulation! While the original Fuzz Master had a foot switch to select between two different tone settings, The Fuzz Master General has a variable tone control that allows you to dial in anything from a wide open treble assault to a super-scooped, bass heavy blast. It also has significantly more output volume and a much lower noise floor than the original, vintage unit. With all these added features, the Fuzz Master General delivers a more versatile version of the original while still retaining the same swelling octave grind we all know and love. Each Fuzz Master General is made by human hands in mostly tropical Akron, Ohio.



Hummingbird Repeat Percussion Tremolo V3

MAP: $155.00
Release Date: January 2015
 
Hummingbird Video Demo
 
The Hummingbird is a choppy, sawtooth tremolo modeled on the vintage "Repeat Percussion" unit and similar to those found in old Valco and Vox amplifiers. It is capable of producing everything from classic "50's style" shimmering tremolo to a synthy, delay-like chop that turns your signal into a burst of short pings and on through to near ring modulation speeds. Using the toggle to switch between modes 1 (slow), 2 (mid-tempo) or 3 (fast) and adjusting the Rate and Depth controls will unlock a whole new world of amplitude modulation at your feet. The Rate is also expression pedal accessible to allow instant changes on the fly. Using an expression pedal also opens up the possibility of true random amplitude modulation! In addition to the modulation, the Hummingbird has plenty of clean gain on-tap allowing you to either boost or cut the signal using the level control. If the Depth is turned to zero, the Hummingbird will become a JFET clean boost! The Hummingbird is all-analog, true bypass and handmade one at a time on a gilded cloud in Akron, Ohio.



Park Fuzz Sound Vintage Fuzz Tone

MAP: $175.00
Release Date: February 2015
 
Park Fuzz Sound Video Demo
 
EarthQuaker Devices and the newly resurrected Park Amplifiers have joined forces to deliver a reissue of the vintage Park Fuzz Sound! The Park Fuzz Sound is a germanium fuzz from the Tone Bender family that produces a brighter, almost distortion-like tone compared to its Fuzz Face counterpart. The new Park Fuzz Sound remains faithful to the original in topology and tone but adds some additional functionality for the modern player. We increased the fuzz range, lowered the noise floor, hand match all the transistors for optimal performance, internally regulated the power and added a DC power jack to allow for use on all modern 9v power supplies, added an LED, crammed it all into a smaller enclosure and made it readily available for a small fraction of the cost of the nearly impossible to obtain original!

Posted on 01/14/2015 5:28 PM by Elevation Boutiques