Blog
Wednesday, 01 July 2015


Interstellar Orbiter - Dual Resonant Filter The Interstellar Obiter was specially designed for Kid Koala to be used on his Satellite Concert tour. The idea for the Satellite concert is very ambitious: each audience member will be seated at one of 60 mini turntable stations that will include
...Read More...

Posted on 07/01/2015
6:23 PM
by Elevation Boutiques
Tuesday, 16 June 2015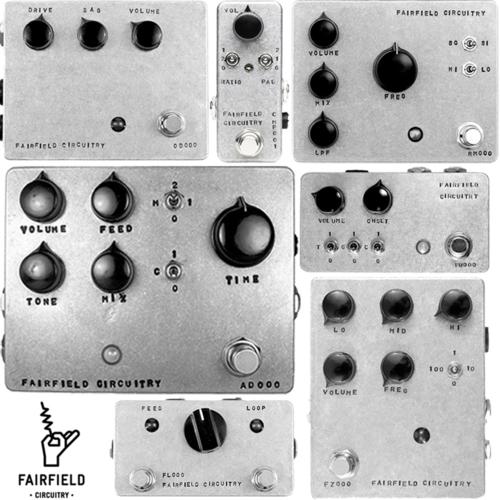 As one of our top selling brands Fairfield Circuitry continues to impress. Each time we plug in a Fairfield pedal we find new sounds to explore. In these meticulously built machines we are inspired to write riffs based on the tones and noise we are receiving. We can't say enough good things about Fairfield
...Read More...

Posted on 06/16/2015
12:50 PM
by Elevation Boutiques
Friday, 12 June 2015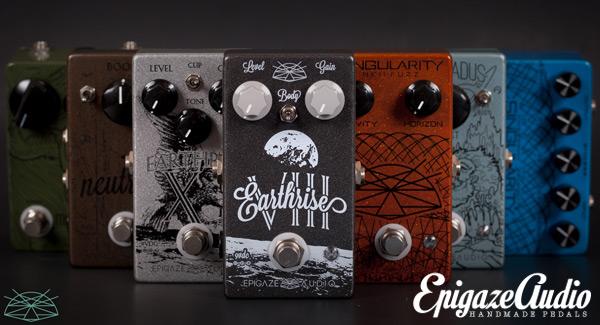 Elevation Boutiques is always searching for manufacturers that are passionate about building great gear and being the best they can possibly be. We have found that in Epigaze Audio, a boutique pedal building somewhat new to the scene. Epigaze first caught our attention with the Custom Shop Singularity
...Read More...

Posted on 06/12/2015
4:49 PM
by Elevation Boutiques
Monday, 08 June 2015


After over a year of booming success with their Pre Drive, Pettyjohn Electronics has released info on their second studio grade stomp box! The Pettydrive will be available through Pettyjohn Electronics dealers at the end of June.  Click here to become a Pettyjohn Electronics Dealer     The
...Read More...

Posted on 06/08/2015
12:00 PM
by Elevation Boutiques
Wednesday, 20 May 2015


This is our demo of the EarthQuaker Devices Park Fuzz Sound. No fluff...no fancy pants guitarist...no riff planning...just letting the pedal inspire. *The Sea Machine is not on in this video. The rate LED flashes even when it is not engaged.   To see EarthQuaker Full line of pedlas click
...Read More...

Posted on 05/20/2015
10:15 AM
by Elevation Boutiques