You are sending a link to...
New Cusack Music Tap-A-Delay Deluxe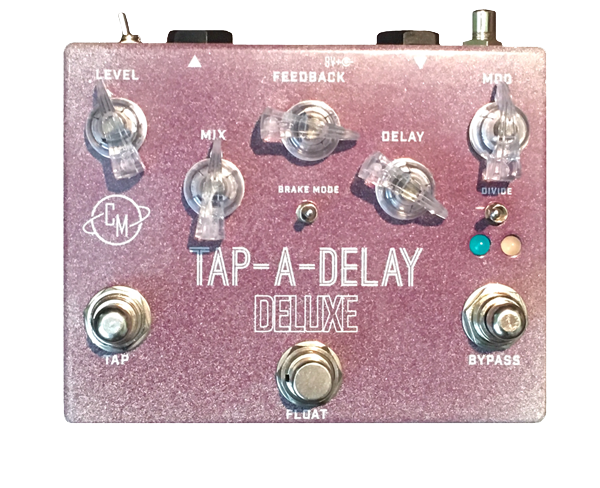 Cusack has expanded their popular Tap-A-Delay pedal adding a third footswitch named "float". The float switch interacts with the feedback knob. When the feedback is set low, it "floats" giving you a background ambience of slowly decaying feedback. When the feedback knob is set higher, it "ramps" the feedback, causing it to eventually go out of control. There is also a toggle on the side which allows the new notes you play after depressing the footswitch to either feed into the feedback or remain "dry" over the top of the loop created. This only happens if the footswitch is engaged.
The Tap-A-Deluxe reatils for $269 and comes in a special "grape frost" finish.
Come give it a try during Summer NAMM!
To order or become an official Cusack dealer Click Here