You are sending a link to...
EarthQuaker makes Version 2 of popular devices!
Some of our favorite pedals are getting some upgrades! EarthQuaker recently announced that there will be a version 2 of four of their very popular devices! Check out the specifics below and make sure you reach out to your local guitar shop to snag them.
V2 Updates to Afterneath, Acapulco Gold, Dispatch Master, and Speaker Cranker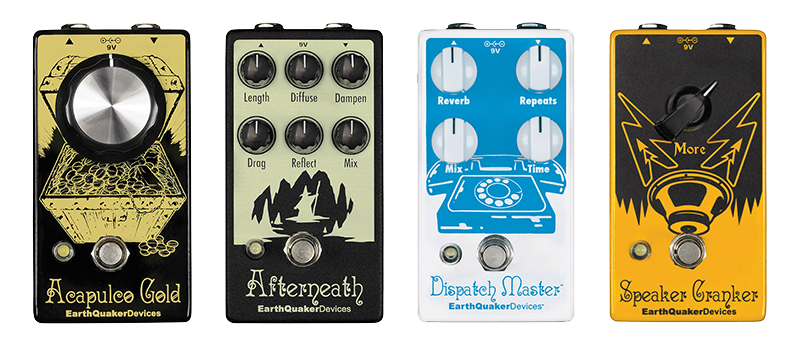 All four of the new V2 pedals feature soft-touch relay-based switching for truly silent and effortless operation with increased long-term durability. The Dispatch Master and Speaker Cranker are being outfitted with top-mounted input and output jacks for easier cable routing and to save space on cramped pedalboards.
Here are the details:
Dispatch Master
    Top mounted jacks
    Silent soft-touch relay based switching
    MAP - $195 USD
Speaker Cranker
    Top mounted jacks
    Silent soft-touch relay based switching
    MAP - $125 USD
Acapulco Gold
    Silent soft-touch relay based switching
    MAP - $125 USD
Afterneath
    Silent soft-touch relay based switching
    MAP - $225 USD